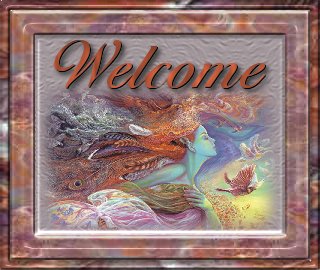 This ensemble requires the use of tables.
View the source for this page to see how they are set up.

This picture by Josephine Wall was scanned from a calendar.
Please put Ms. Wall's copyright on the page if you use this set.
All the artwork by Josephine Wall is her exclusive property,
and she retains full copyright © of her work.
Spirit of Flight zip






The font used for the text on the header and buttons is Cotillion.

|Back|
All graphic designs on this web site are the property of and copyrighted to LynnDeSigns™ and are protected by U.S. Copyright laws. Copying or reproduction in any manner is a violation of these laws. Please forward any questions to the webmistress at this location.


©LynnDeSigns™ 1999. All rights reserved and protected by U.S. Copyright laws.